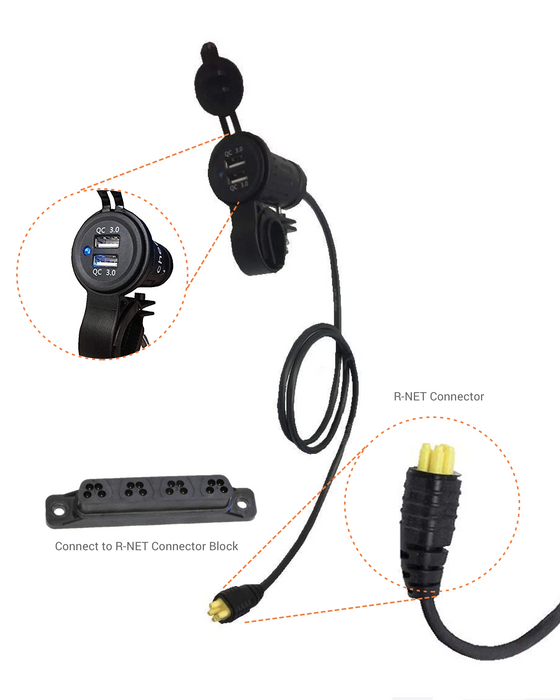 Dual-port USB Charger Adaptor for R-NET powerchairs (Permobil, Quantum, Sunrise & Pride)
Our line of R-NET Dual port USB Adaptors are a perfect solution for your Permobil, Pride, Quantum, Ottobock, and Sunrise power wheelchairs! Connect it to your chair's R-NET hub and mount the adaptor in a convenient to reach location for ease of use. Recharge two devices simultaneously, all while still being able to drive your scooter or chair.

IMPORTANT ! - Make sure that you have a free spot on your R-NET hub !. If you have any questions, reach to us via email or phone.